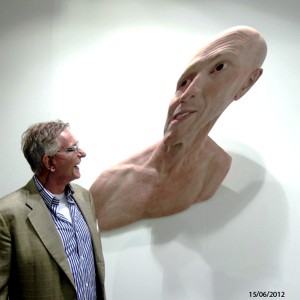 TK in BASEL LAND!
Welcome to June 2012 Art Basel, that is taking place in theMOTHERLAND of all the Basels – Basel, Switzerland.
Art Basel is like Olympics of the Art World!
Art Basel features nearly 300 leading galleries from all over theWORLD where special sectors are devoted to recent artworks, curated exhibitions, video and sounded based works, performances and art in public spaces!
I have had difficulty choosing a favorite, but Evan Penny's life-like sculpture of a man's head definitely stood out!
I'll keep u posted about the GREATEST & CRAZIEST ART.